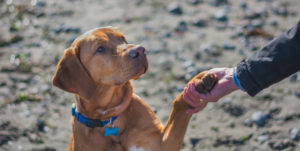 Navigating the Veterinary Landscape: What Sets Mission Veterinary Hospital Apart
Introduction
Every time we pick up the phone, we proudly answer with "Mission Veterinary Hospital." But what does that mean?
What Is The Difference Between a Veterinary Hospital and Clinic?
"Veterinary hospital" and "veterinary clinic" are essentially interchangeable. There's no hard-and-fast rule dictating the use of one term over the other. Back when we were establishing our identity, we opted for "hospital" because it more accurately reflects the comprehensive range of services we offer.
In essence, a veterinary hospital or clinic is your go-to place for pet healthcare, much like your local medical facility.
Small Animal Practice: Dogs and Cats, and More!
Essentially, a small animal practice centers around the well-being of your beloved cats and dogs- no matter their size.
Understanding Mission Veterinary Hospital
So, what does "Mission Veterinary Hospital" signify? Think of us as a one-stop shop for your pet's healthcare needs. We wear multiple hats: general practitioner, surgeon, and more.
Routine Procedures: We perform health and wellness exams and minor procedures like ear cleaning, just as your family doctor handles check-ups and minor medical issues.
Dentistry: Our services include teeth cleanings and extractions, much like your dentist cares for your oral health.
Diagnostic Services: We use X-rays, collect blood and other samples, and conduct lab testing, mirroring the services of a human laboratory.
Surgery: We handle a spectrum of surgeries, from routine procedures like spaying and neutering to complex abdominal surgeries, akin to a human hospital.
Physiotherapy and Rehabilitation: Our facilities offer physiotherapy and rehabilitation services for pets, ensuring their post-injury recovery is smooth.
Patient Counseling: Just as your healthcare provider offers guidance and counseling, we support you in understanding your pet's health and medical needs.
In summary, Mission Veterinary Hospital is here to provide all-encompassing care for your pets, much like your family doctor, dentist, and surgeon all under one roof. Our mission is to ensure your beloved pets lead long, healthy, and joyful lives, with your trust and their well-being at the core of our practice.
Specialty Hospitals: Expertise Beyond General Practice
Specialty hospitals are a unique breed within the veterinary world. Here, specialist veterinarians take the spotlight. These experts undergo extended and intensive training in specific areas such as surgery, internal medicine, oncology, dermatology, dentistry, and even emergency medicine and critical care.
Much like human specialists, they require referrals and work closely with both pet owners and referring veterinarians to provide the best possible care for your furry companions. Fraser Valley is fortunate to have such specialists within reach.
Animal Emergency Hospitals: Help When You Need It Most
An animal emergency hospital is your lifeline when the unexpected happens outside regular business hours. These facilities are either open 24/7 or cater to after-hours emergencies. They won't handle routine procedures like vaccinations but are equipped to address pet emergencies stemming from toxicity, trauma, or other critical events.
At times, we may refer patients to these emergency clinics for overnight monitoring when they're seriously ill. It provides peace of mind knowing that a skilled veterinary team is watching over your pet during the night, aiding in their recovery.
Welcome to Mission Veterinary Hospital, give us a call and see how we can help your pets.